MS in Data Science Project - Diego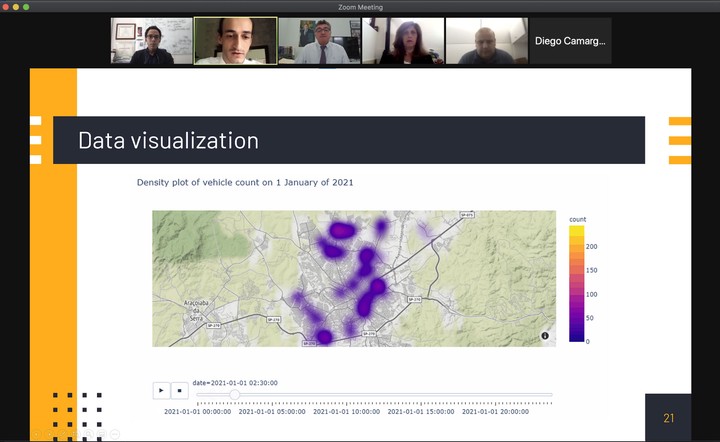 Diego De Paula successfully completed all the required coursework for his graduate program in data science, and defended his graduate project on April 23rd, 2021.
Dr. Sanchez-Arias supervised Diego. Members of the thesis committee Dr. Shahram Taj (DSBA) and Dr. Regiane Relva Romano (Facens - Brazil) approved Diego's work.
Diego's work is the first project from a new partnership between Florida Polytechnic University and the prestigious Centro Universitário Facens in Brazil Diego worked throughout the spring semester to provide data visualization of 49 traffic sensors in the Brazilian city of Sorocaba. The sensors are typically used for traffic enforcement of speeders and red-light runners, but they also capture a great deal of additional information.
The analytics tools developed could be used to provide data analysis and visualizations for traffic management. This study also employed a machine learning approach to predict the traffic intensity using data gathered by 49 speed sensors.
Diego's work was also featured in the Florida Poly News website and the local newspaper. Read the article here