Excellence in Teaching Award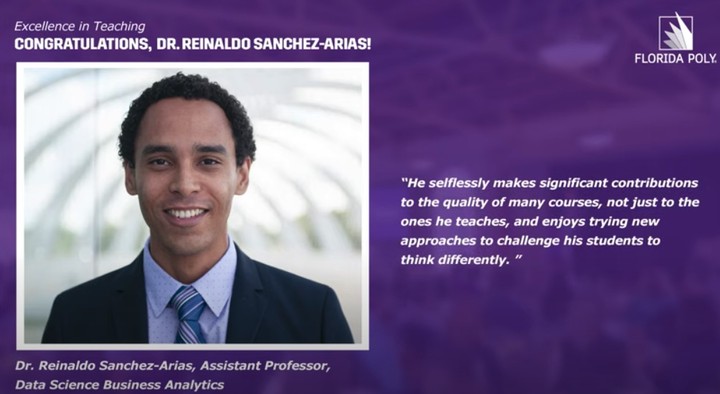 Dr. Sanchez-Arias received the 2020 Ablaze Excellence in Teaching Award.
The Excellence in Teaching Award is designed to encourage, reward, and publicly acknowledge sustained excellence in teaching by members of the University's faculty. The award recognizes excellence in teaching practices that reflect the highest standards in pedagogy, a record of outstanding teaching effectiveness within and outside the classroom, the ability to inspire, promote, and sustain the intellectual development of students, course and program development, fostering of critical thinking, and independent inquiry of students.
See more information at: (Florida Poly Ablaze Awards 2020).